Monkey Chef Baker – Cupcake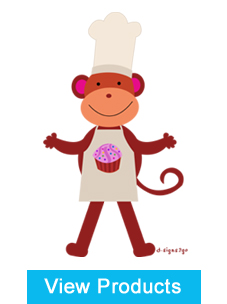 Today I feel like … cupcakes, who doesn't love cupcakes?
This is a brand new collection Monkey Chef Baker -Cupcake by designs2go.
Fun and unique t-shirts and gifts for the monkey and cupcake lover. It makes the perfect gift for the cupcake lover, anyone that loves cooking, a chef, baker or anyone that loves eating!
No products found