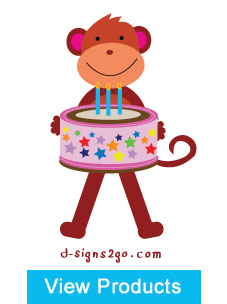 Happy Birthday to you! I am excited to share with you my new monkey birthday cake design. We love birthdays and we want to help you celebrate this special day.
If you are looking for a special first Birthday t-shirt or you are celebrating a special first birthday or a second, third, fourth, fifth and beyond , this is the perfect monkey birthday design, it's perfect for the monkey fan in your life.
Favorite products from our Birthday Monkey Collection
Help us celebrate teacher's week, let's recognize the important job that our teachers do every day!