What a better way to enjoy your favorite morning beverage or late night brew with our cute monkey mugs collection.
Large, easy-grip handle, it's the perfect size. Treat yourself or give as a gift to someone special.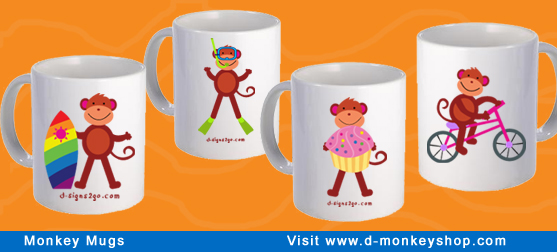 Add splash of fun to your coffee or morning drink, our monkey mugs are sure to bring a smile to your face or your loved ones. Monkeys are nearly everyone's favorite animal. Our original monkey designs will bring a smile to your face! and will spark your loved one's imagination while inspiring them to be creative.
Monkey mugs make the perfect gift, monkeys are fun for everyone!  Check out our carefully selected collection of monkey mugs and be sure to let us know if we have missed any… d-monkeyshop.com is your one stop monkey store for the monkey lovers.