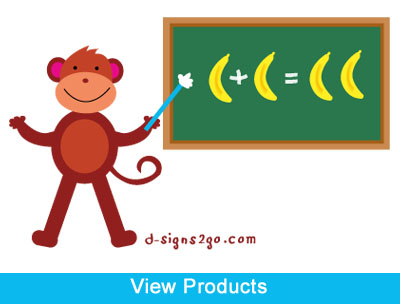 As a parent I can say that having a great teacher for our kids is the biggest gift and it has a great impact in our lives. Our kids do well and enjoy school when they have good teachers.
The Monkey Teacher is dedicated to our teachers, our everyday heroes, say thank you to teachers with a gift for teacher appreciation day from Teacher Gift Collection by d-signs2go. Our unique gifts for teacher appreciation week are perfect for math teachers and teachers in general. This collection also includes great gift for little ones, kids who have a great desire to learn!
Favorite products from our Gifts for Teacher Appreciation Collection
Gifts for Teacher Appreciation – Cards
No products found
Gifts for Teacher Appreciation – T- shirts
No products found
Gifts for Teacher Appreciation – Tote Bags
No products found
In the United States Teacher Appreciation Week is a week long celebration observed the first full week in May. Teacher Appreciation Day is the Tuesday that falls during Teacher Appreciation Week.
Help us celebrate teacher's week, let's recognize the important job that our teachers do every day!